BAC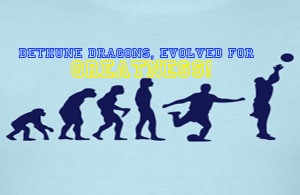 Looking for the Intramural Event Listing?
Check us out on Facebook
Follow us on twitter: @BethuneAthletes
The Bethune Athletic Committee exists to promote and implement intramural sports at Bethune College. Bethune students are very involved in intramural sports, at both the Tier 1 (more competitive) and Tier 2 (more recreational) levels. In fact, they are so involved that they've won the Torch (York's highest award for intramural sports) again in 2011! Get involved- you don't have to be an elite athlete, come for the fun. Come join the Bethune Dragons.
Looking For BAC General members!
All players have to join Imleagues.com in order to participate in the intramural events.